About Me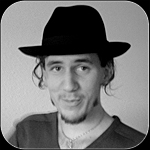 I'm Matthieu Deltour, a french 3D artist also known as "Eethan" on the web.
2008/2015 - I'm currently working at Nwave Digital in Brussels as lead facial rigger.
I worked on the feature films "Sammy's adventures", "Sammy 2", "The house of magic", and "Tuesday's tales"
the attractions, "Pirate story" and "The little prince".
I'm now working on the feature film "The son of Big Foot".
2008 - The short film Haoma and my training at ESMA in Montpellier, France are achieved.