Here is the wood for 009, black limba body, indian rosewood neck. there will be an ebony pickguard with a custom shape and a rosewood fingerboard, so all rosewood neck and all natural finish, mmh!
hum, first, let's say bye bye to the props workspace and hello to the guitar workspace, it's been a while!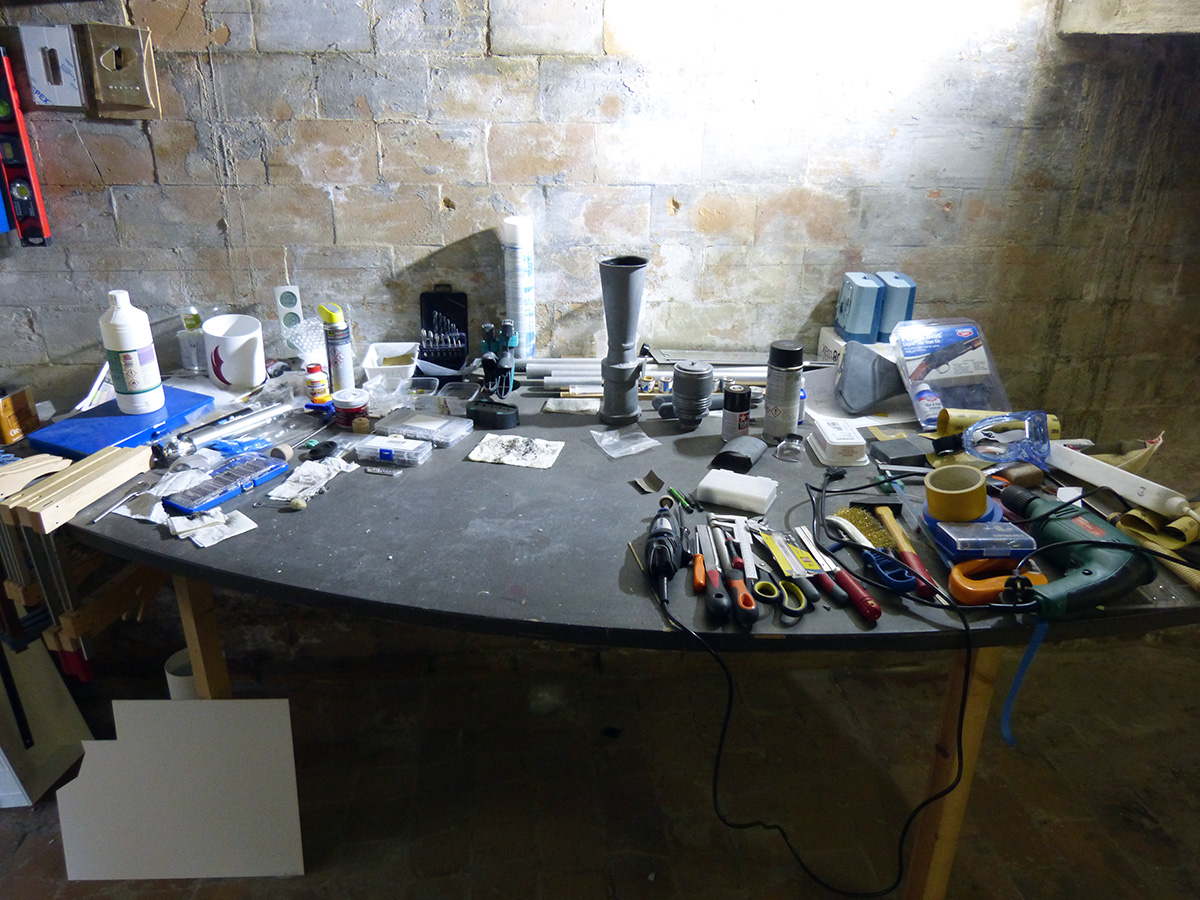 better!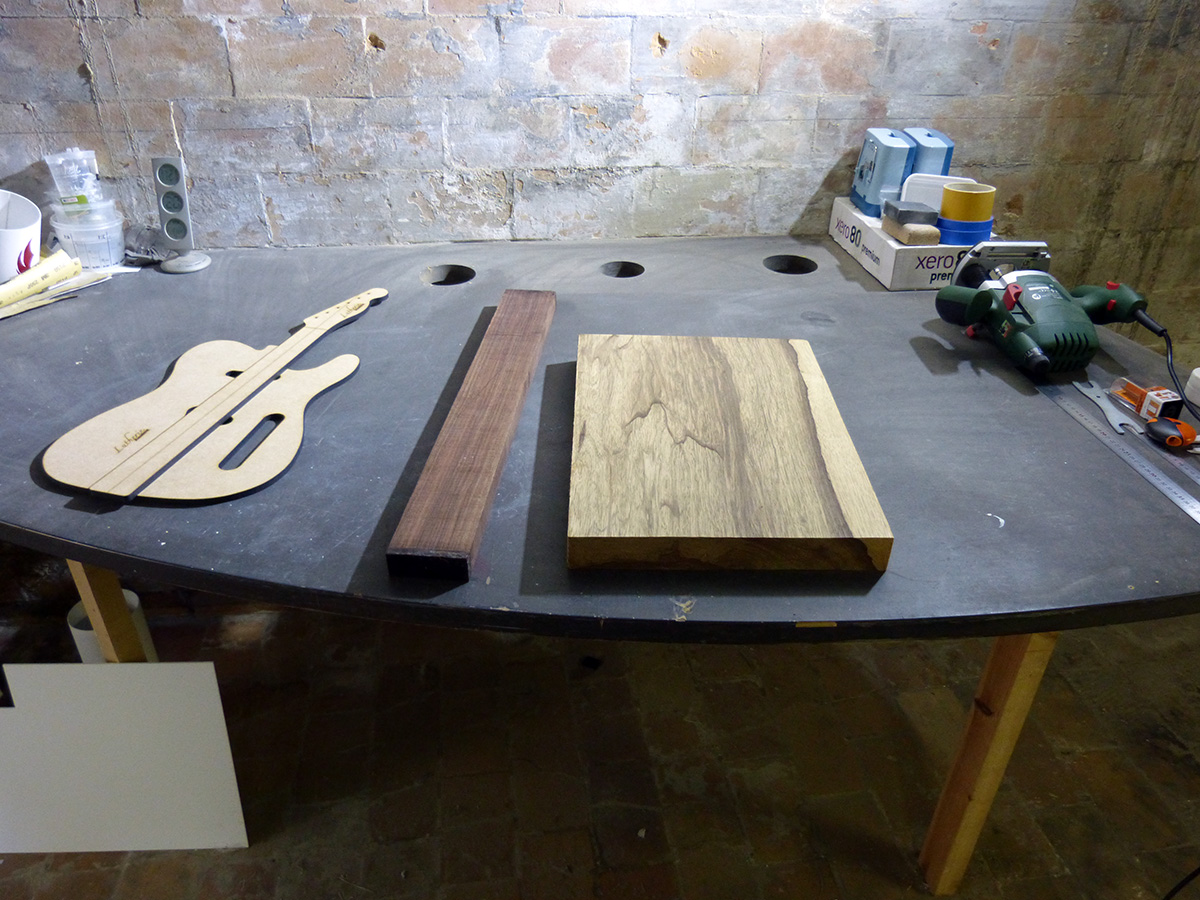 a bit of cleanup on the template, really not happy with what I received! lots of bumps... had to do the same on the head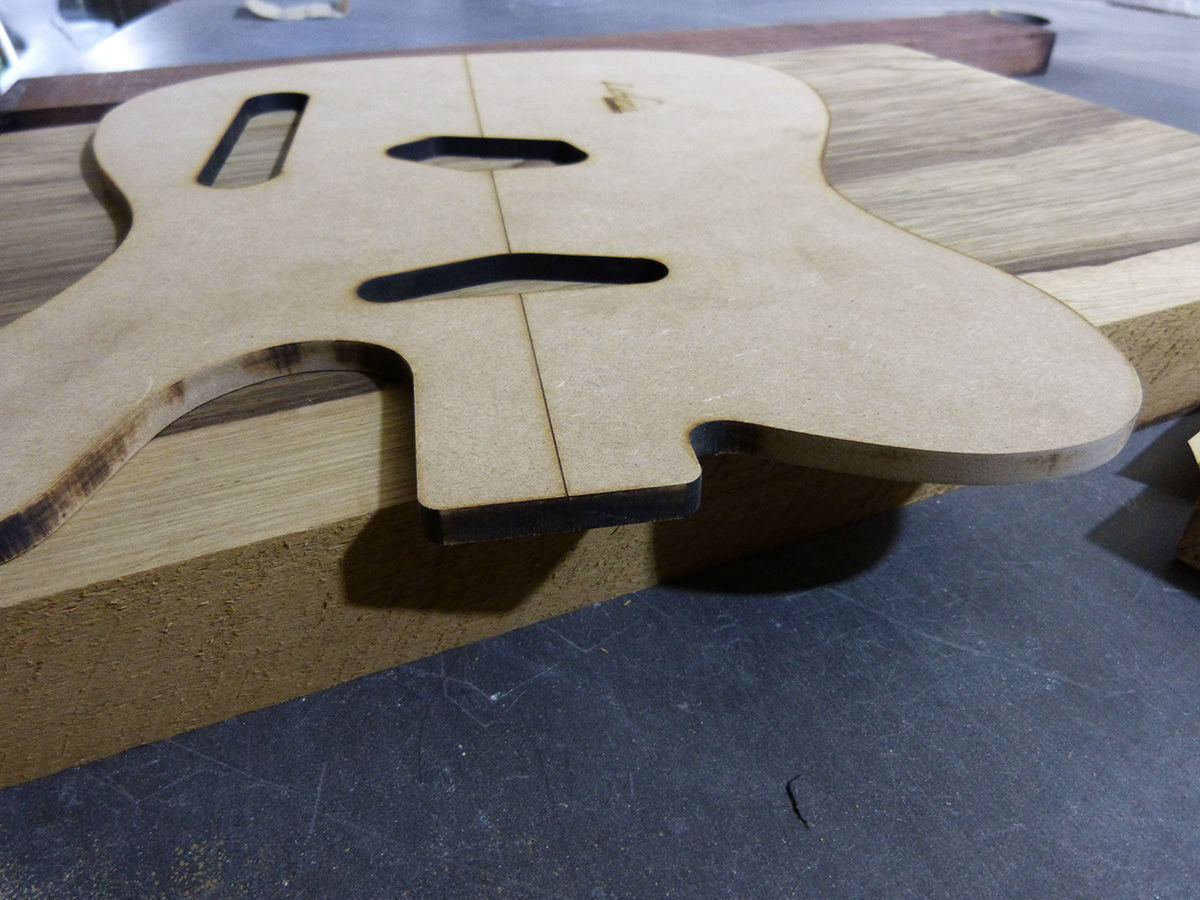 trying for the first time to cut the body with the electric saw, it worked but I'm not sure she liked it... looking forward to have an actual bandsaw! this is also too hard on the router, too much wood left to rout but I didn't dare come closer to the line with that crude tool...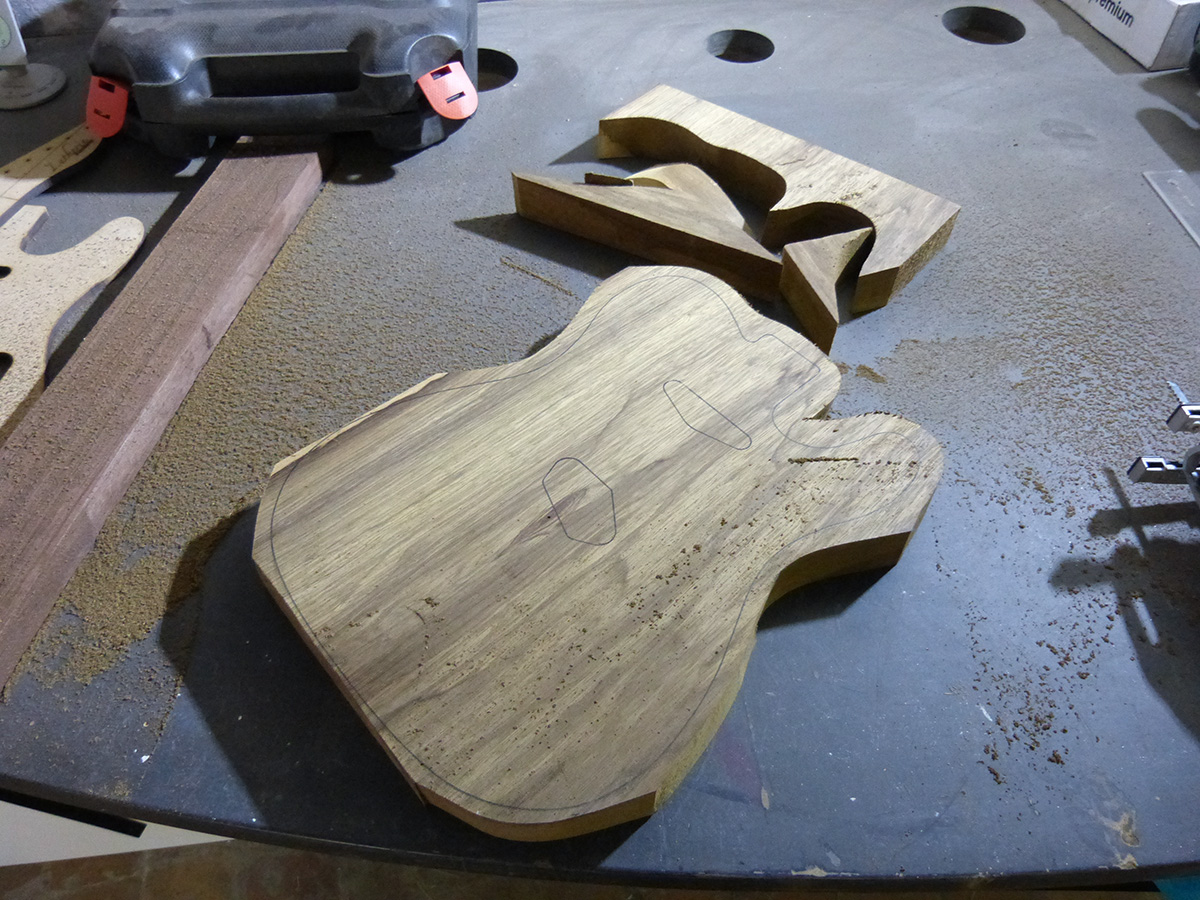 and this is why I need to have a clean workspace for guitars, wood dust and wood chips, everywhere!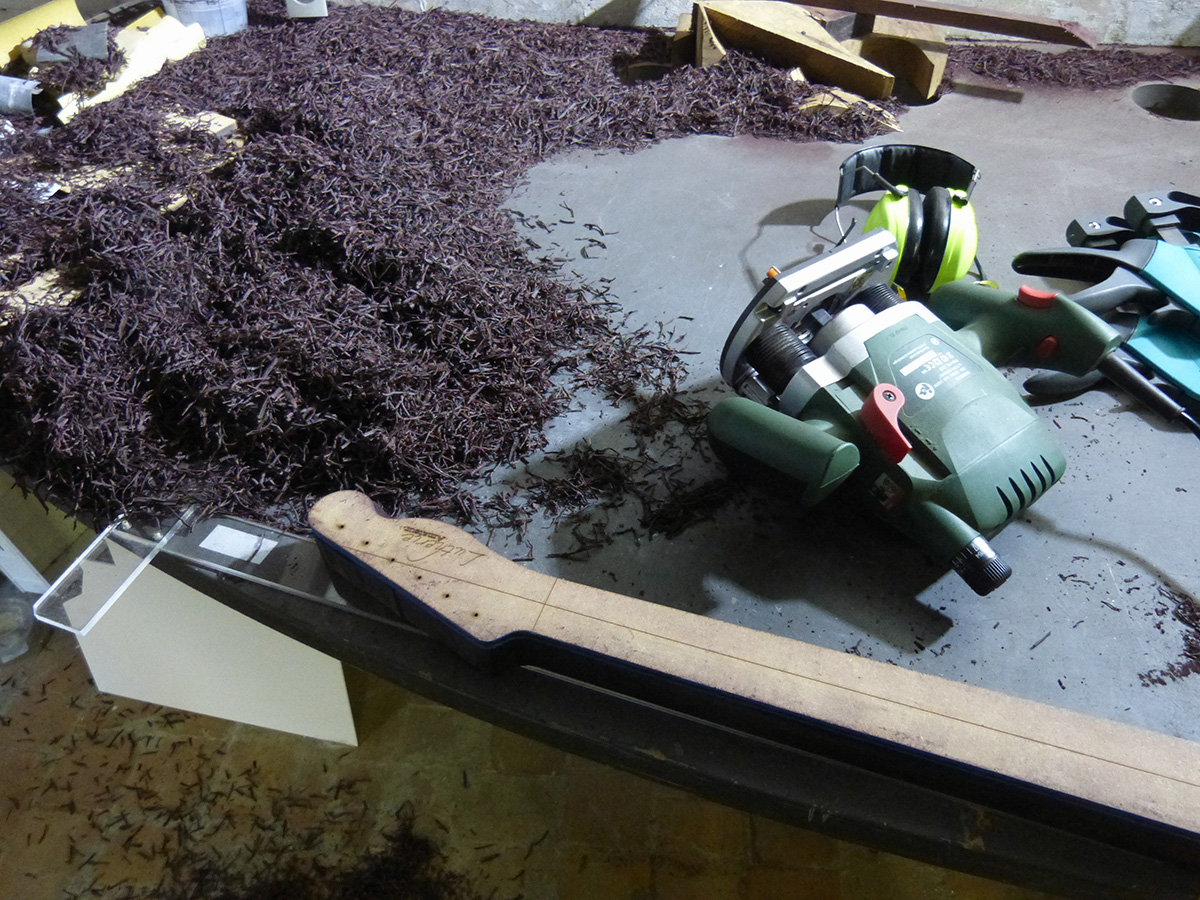 oh, hello gorgeous! oh sexy new 30mm router bit thank you! perfect result, no burns, no tear offs, and 2/3 of the height done at once, amazing!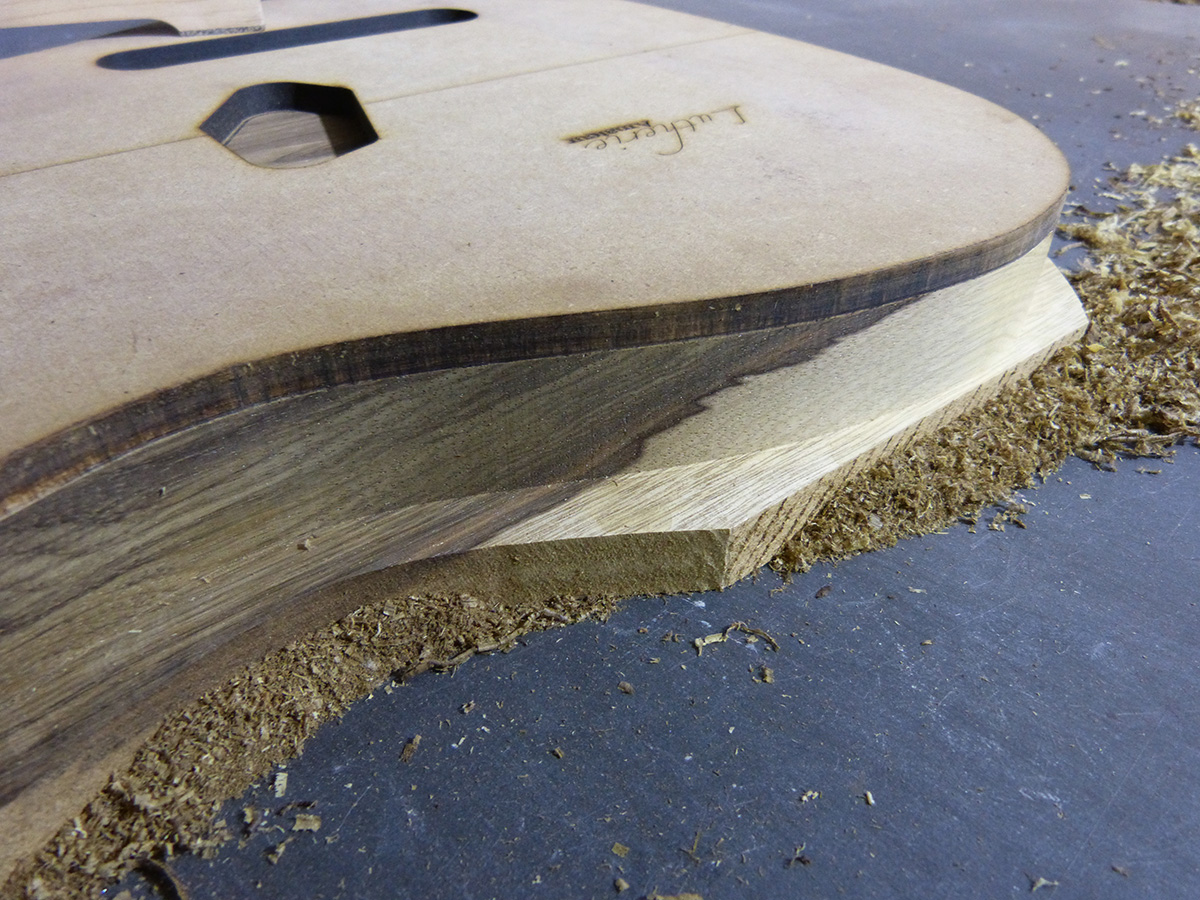 yep, I said it before, wood chips...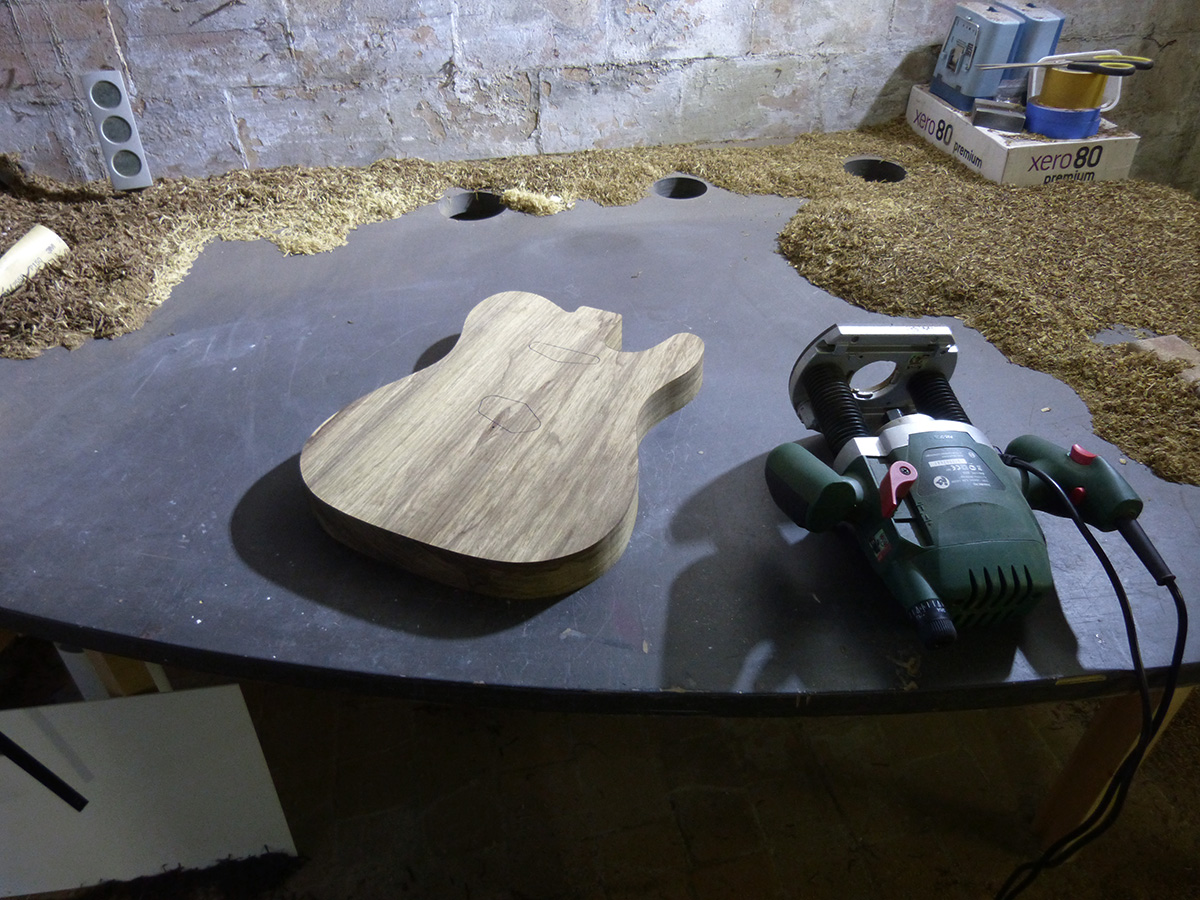 here is a quick mock up of what it will kind of look like, the rosewood neck is a good choice! (light spot on the lower back is just an area not sanded, the color will be nice and uniform when finished)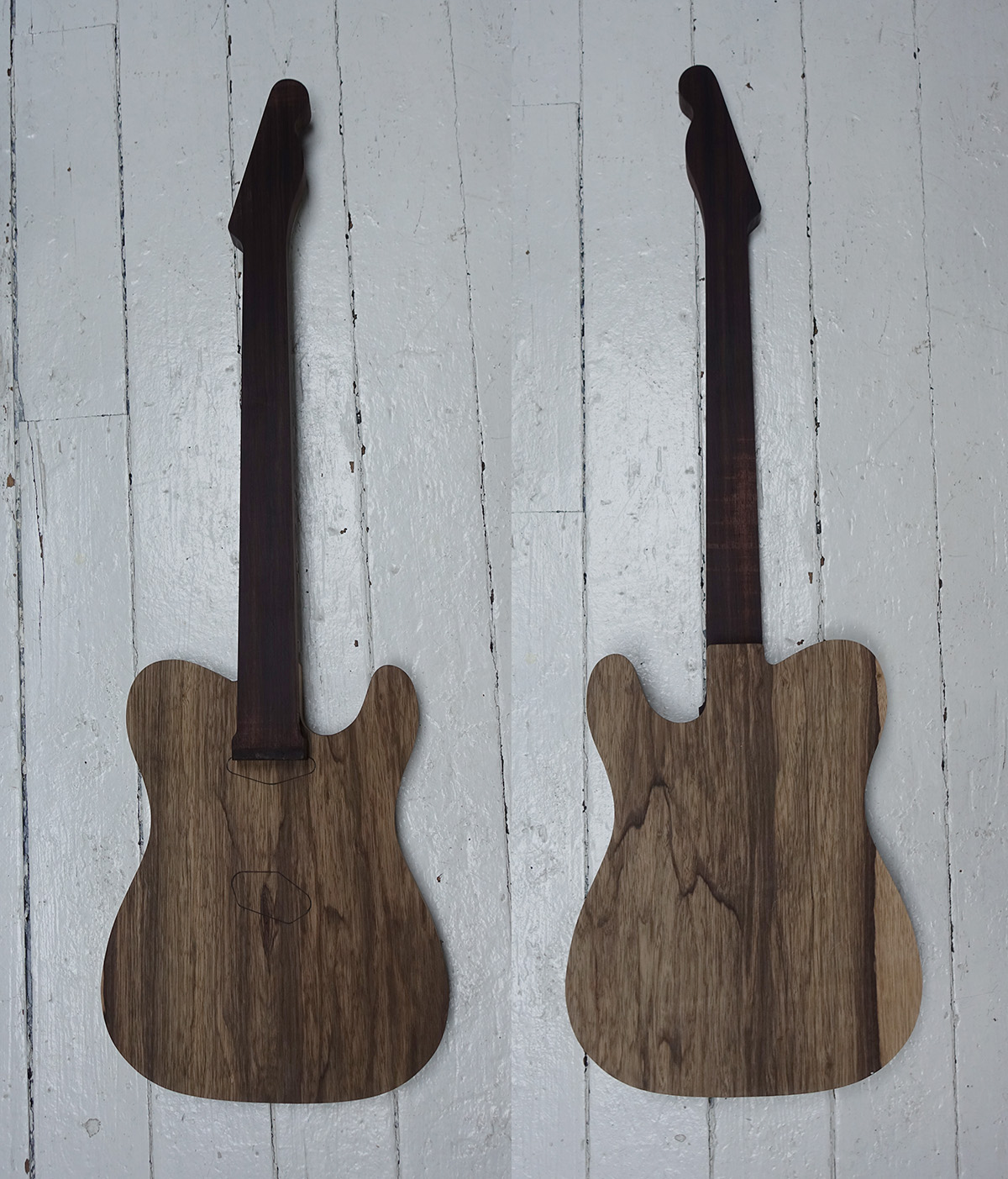 and the mandatory afterwork sexy shots on the table of course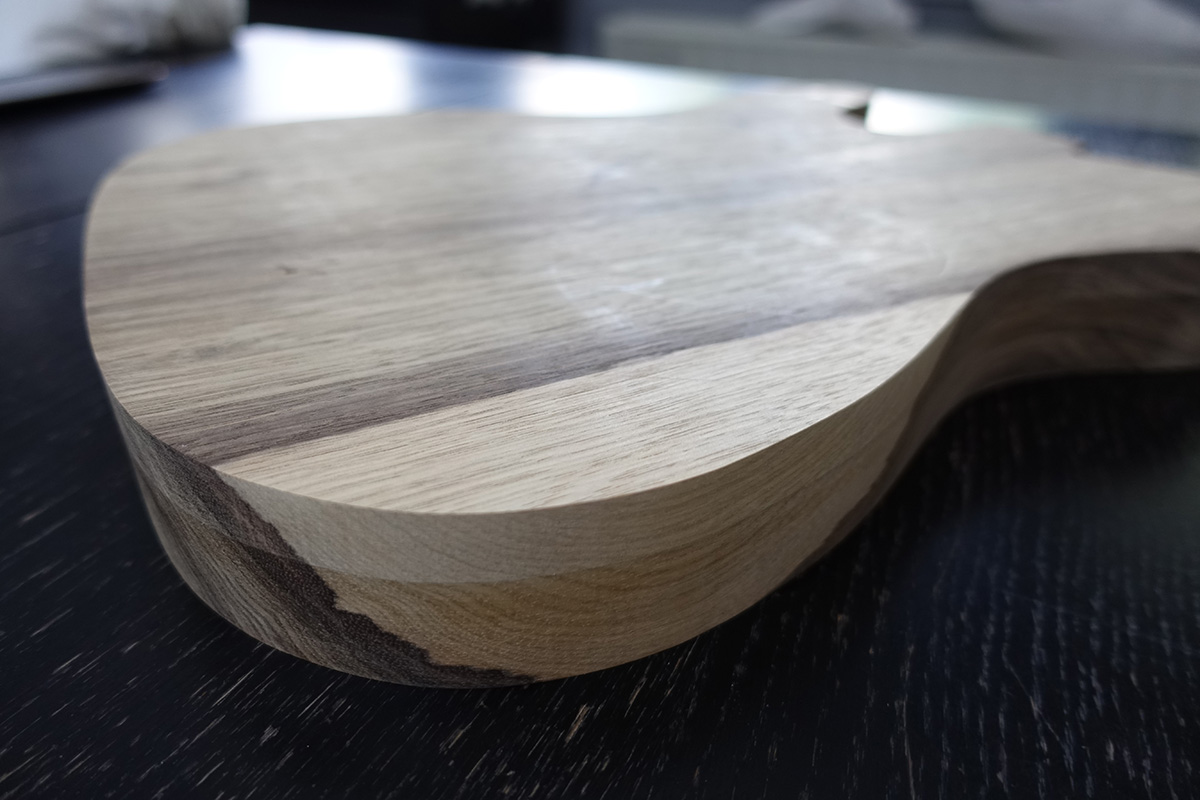 I love wood defects, sapwood, knots, I always prefer to show them and play with them in the composition instead of always trying to hide them. I really loved that small knot in the middle of the sapwood. I just hope I'm not the only one that like it...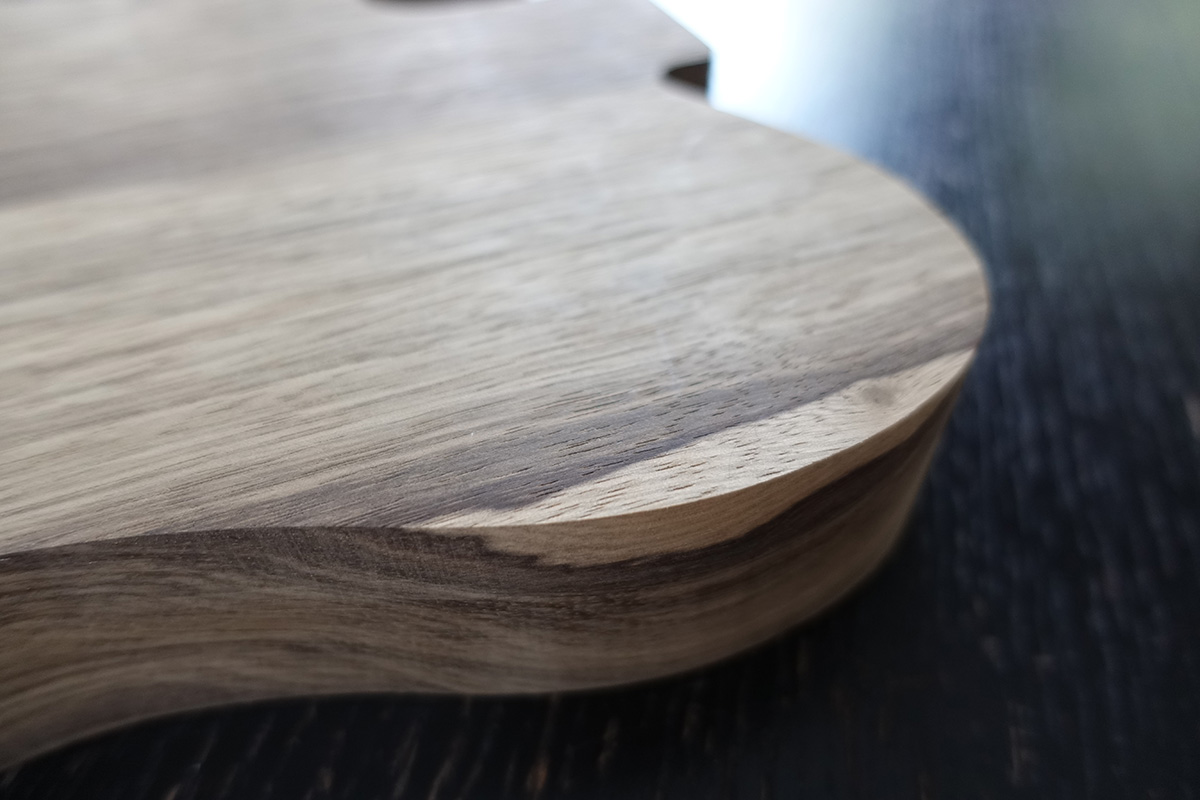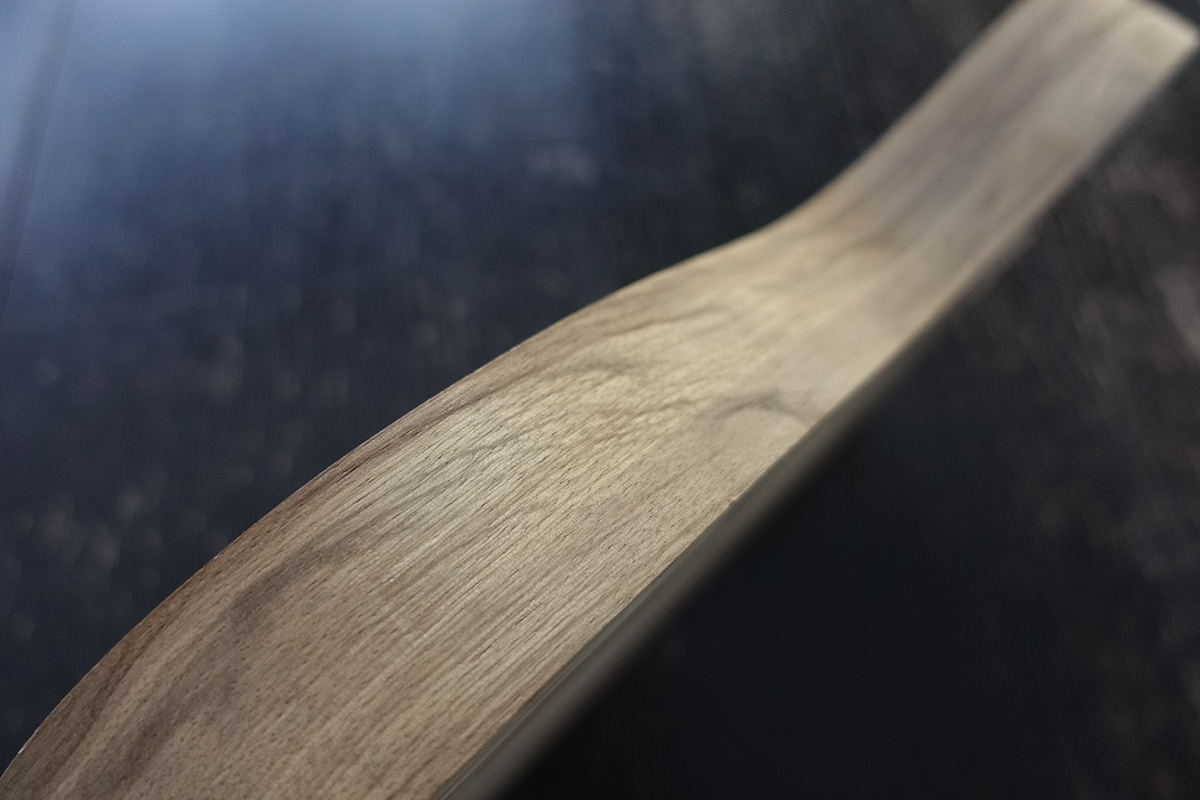 and the mandatory cat sneaking in the photos... Yes Patouche, you are beautiful too, yes...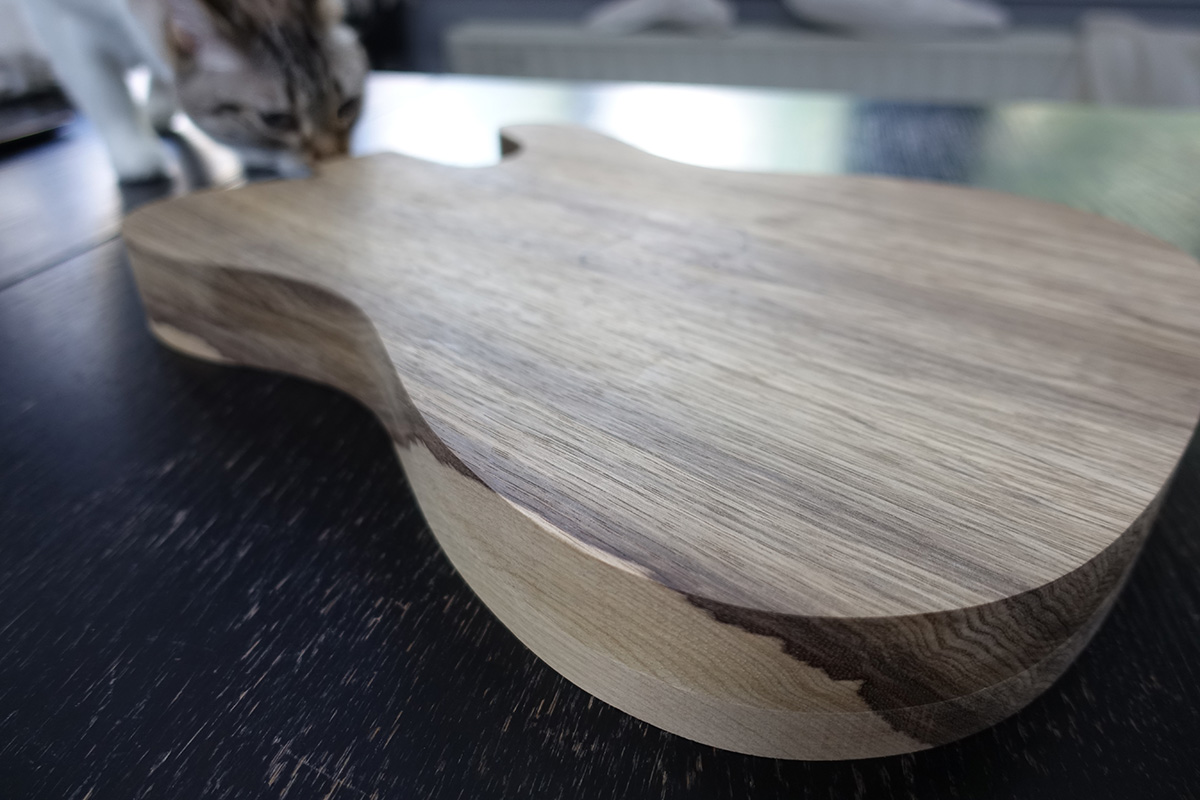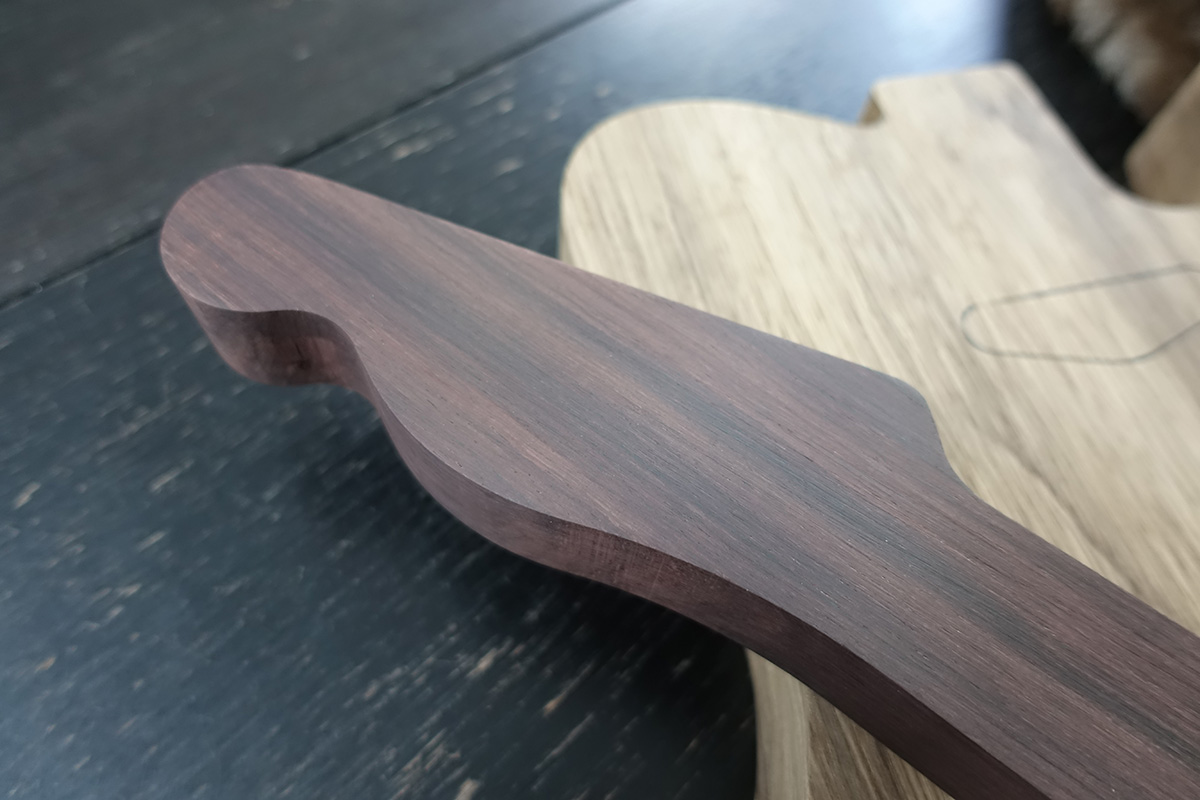 the rosewood blank was 30mm deep (yep and I cut it in one pass with the amazing new bit! yay!) so I'll do a super deep headstock, it should look nice and dynamic and help for the string tension. don't want to put string trees on my guitars, really like to keep it simple and tidy...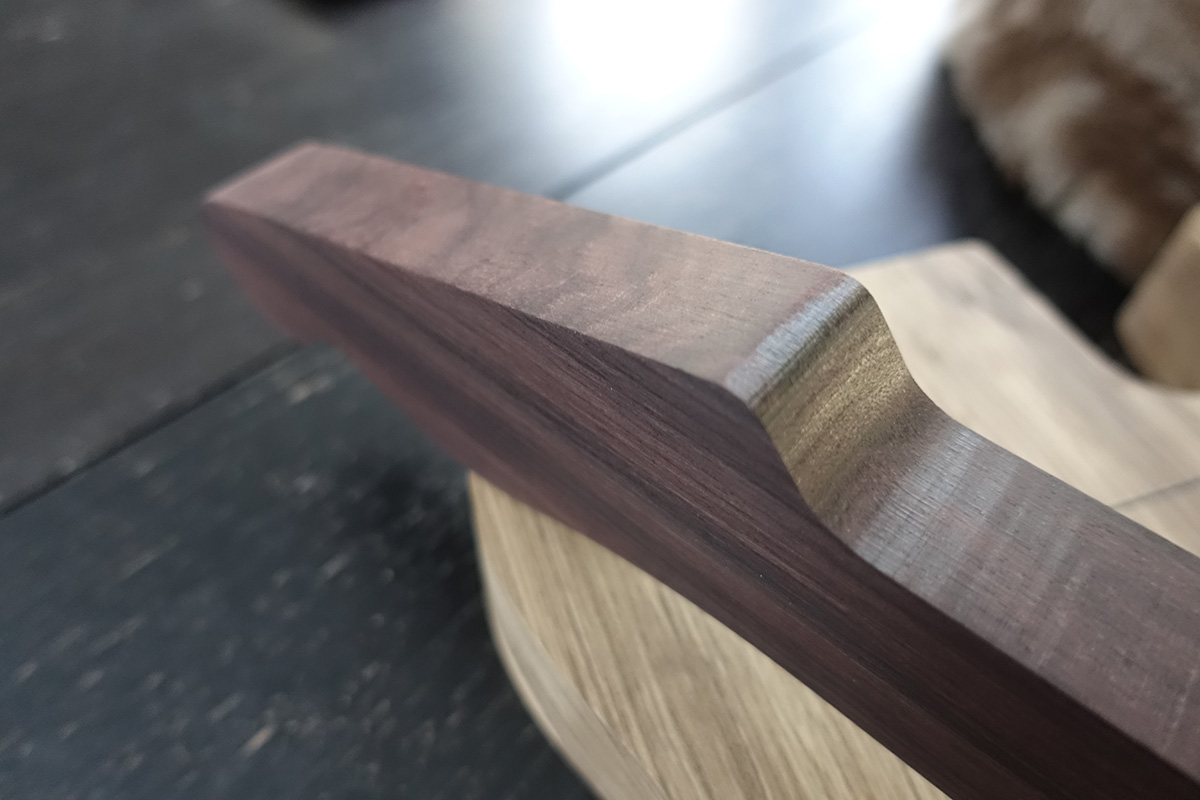 colors are a nice match, no regrets!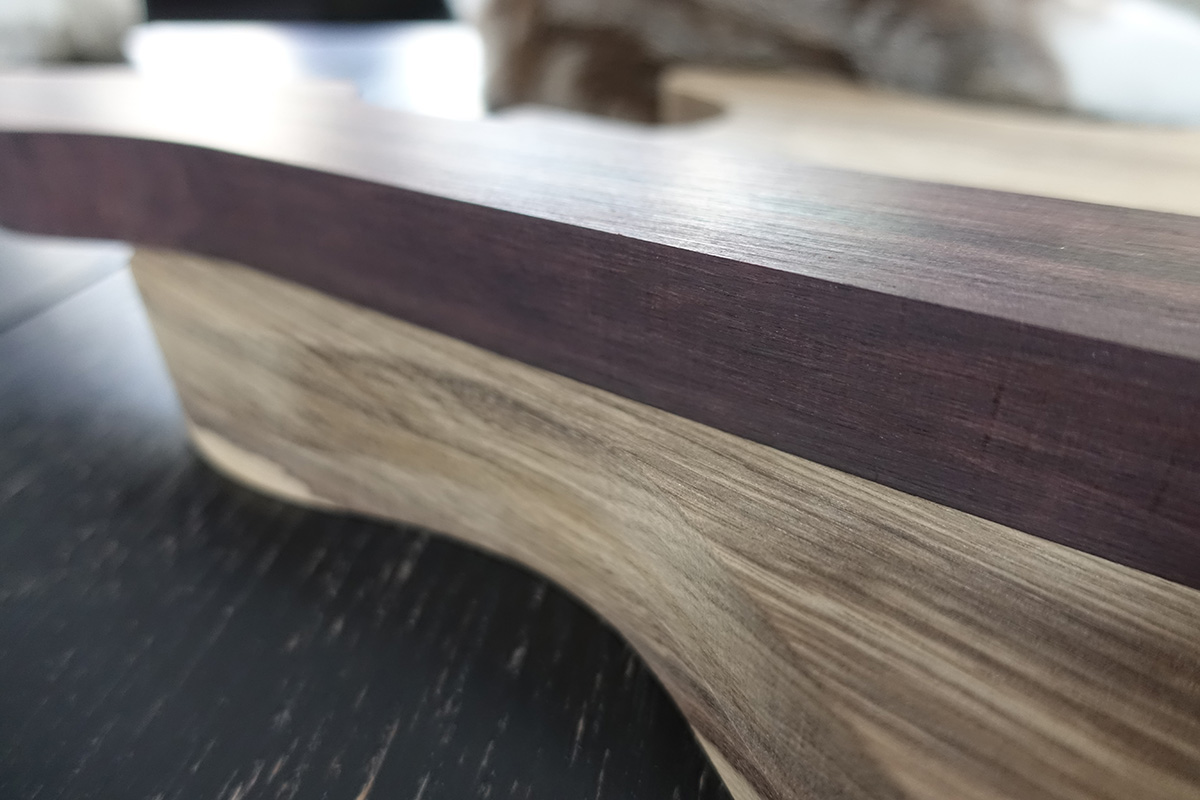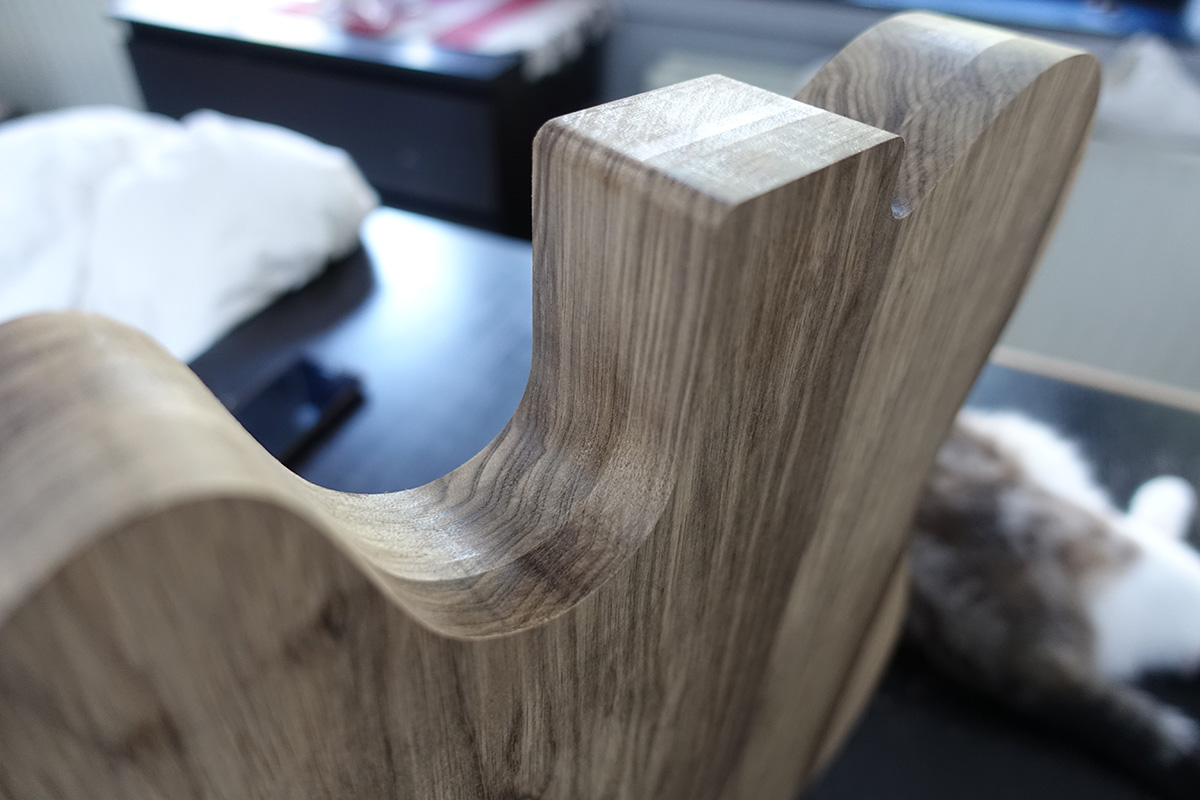 really liking it so far!